Help is just a phone call away. Far Reach provides total service at one low cost package.
Service the way it should be.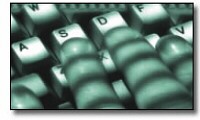 What does that mean?
If you or your employees need assistance with:
Networking
Broadband
Software
Hardware
Internet
Video-conferencing
Digital Media
Web design, hosting or maintenance
Databases
media

You simple pick up the phone and call one number. 386 846-3182 It's all included.
Example:
Client: "We're trying to burn multiple copies of our presentation, but every time we press the burn button we get an error. Can you walk us through it?"
Far Reach: "Absolutely"
Client: "I think my computer died. I'm was right in the middle of doing the monthly financial report!"
Far Reach: "We'll send someone right over"
Full service - at part time prices!
Want more information call us
1 386-846-3182 1 888-592-2447